Radiology equipment guide
RADBook 2023: Get your personal copy!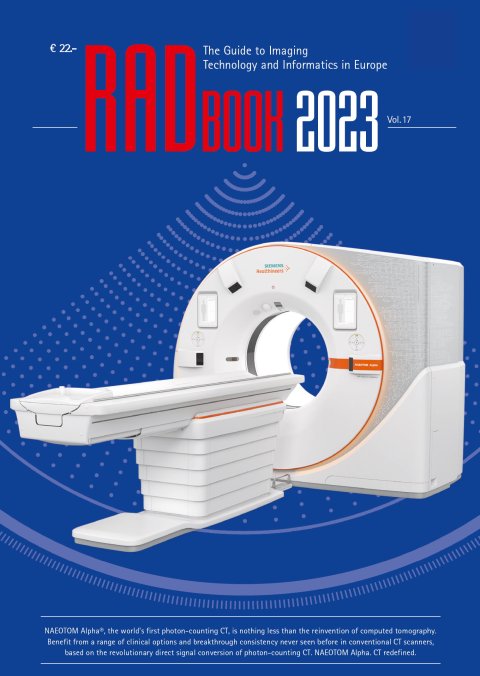 Our RADBook gives an overview about the most innovative diagnostic imaging systems for radiologists, cardiologists and managing directors of hospitals in Europe. The print guide is also available as an epaper.
Our comprehensive compilation of more than 650 diagnostic imaging products shows once again the bandwidth of innovative solutions companies provide to make radiologists' work easier every day.
Click here to order your personal copy free of charge!