Siemens Healthineers
Siemens Healthineers - Dimension Vista Intelligent Lab System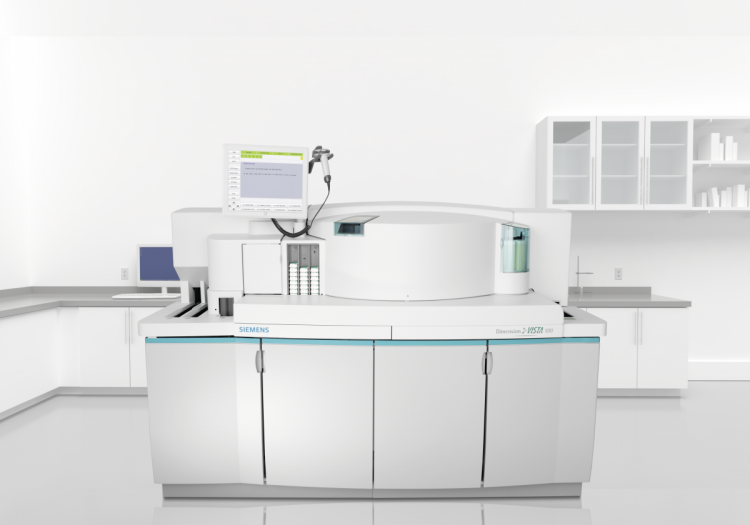 Sample throughput:
Up to 2000 tests/h (Dimension Vista 1500)
Up to 1000 tests/h (Dimension Vista 500)
Dimension Vista Systems integrate photometry, nephelometry, V-LYTE electrolyte detection, and LOCI homogenous chemiluminescence technologies in one smart workstation. Labs can simultaneously process tests for multiple disease states on a single platform from a single tube. The sample-centric design found on the Dimension Vista System incorporates lean principles for simplified and consolidated sample processing.

*Product availability varies by country.