Beckman Coulter, Inc.
Beckman Coulter - Power Express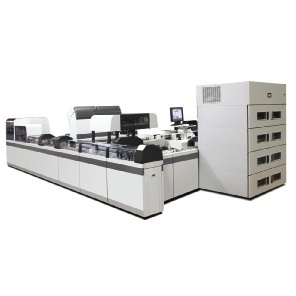 Dynamic inlet:

1200 tubes/h

Centrifuges:

300 tubes/h (1), 600 tubes/h (2), 900 tubes/h (3), 1200/h (4)

Decapper:

1200 tubes/h

Aliquoter (1:1):

600 tubes/h
Power Express is a high-throughput automated sample handling system that can process chemistry, immunochemistry, hematology and coagulation tubes. A four-lane track and intelligent sample handling helps reduce turnaround time (TAT), reduce errors and improve lab productivity. Power Express performs industry leading centrifugation, with the option for up to four centrifuges to match the capacity of the automation line at 1,200 tubes per hour, decapping/recapping, aliquoting, with refrigerated as well as ambient storage, finished with a specimen automated disposal unit, giving labs the ability to deliver rapid and dependable TATs to clinicians, thereby reducing errors and improving overall laboratory efficiency and productivity.