Glaswarenfabrik Karl Hecht GmbH & Co KG
Hecht – Programmable Rotating Mixer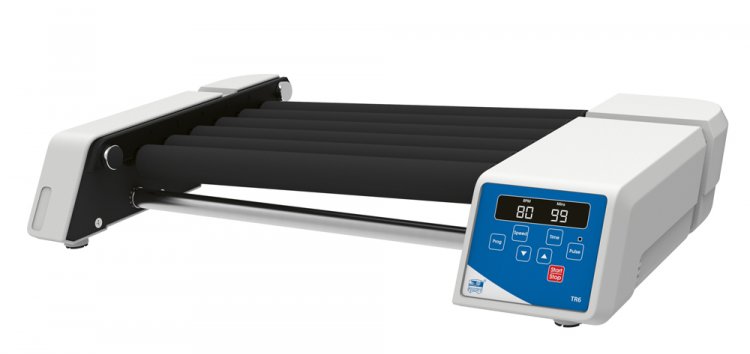 Dimensions: 93 × 501 × 301 mm (h × w × d)
Weight: 6 kg
High performance magnetic stirrer with last run

memory function, last settings are used on restart.

The speed can be adjusted from 200 to 2200 rpm in steps of 10 rpm, the time can be adjusted from 1 to 999 minutes or continuous operation.

Available in two variants: with heating plate of
stainless steel or with heating plate of glass ceramic.

A large display shows critical data, readily visible.

The heating plate can reach 320° C / 608° F.

Programmable pulse mode for thorough mixing is available.